Local 2 Members: In Memoriam List
We are pleased to provide this Memorial Page in honor of all Sheet Metal Workers from Local 2 who have passed away since 1942, including the death benefit number of the member for the purpose of making benefit payments to the union.
---
Larry Chilcoat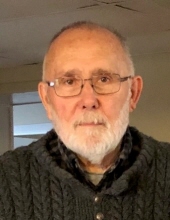 July 25, 1941 - June 28, 2022
Larry Alan Chilcoat, 80, of Topeka, KS passed away Tuesday, June 28, 2022, in the comfort of his own home with his wife of 60 years by his side. He was born July 25, 1941, in Marysville, KS the son of Marvin and Fern (Rucker) Chilcoat. Larry was a 1959 graduate of Seaman high School and then attend Ottawa University on a basketball scholarship where he still holds the single game rebound record of twenty-two. After college he played basketball for several years in the Missouri Valley AAU League for Stevenson Roofers. By trade he was a sheet metal worker and a proud member of the Sheet Metal Workers Local Union #2 for over 60 years. In his spare time Larry enjoyed following the KU Jayhawks, along with hunting and fishing. He married Paula Collins on April 7, 1962. They eloped and kept their marriage a secret for three months. They recently celebrated their 60th anniversary. Survivors include his wife, Paula, of the home. A daughter, Kerri Chilcoat, and her children, Daniel (Paige) Shumate, Jessica (Stan) Banas, Rebekah (Taylor) Swears, Ariel (Braiden) Dunham, two sons, Dennis Chilcoat, Brian (Kelley) Chilcoat, and their children, Jared (Alyssa) Chilcoat, Maggie Chilcoat and Sean Chilcoat along with another daughter, Nikki (Eric) Donaldson and their children, Emily (Bret) Folks, Brooke Donaldson, and Jordan Donaldson. Seven great-grandchildren, Issac Banas, Lorelei Banas, Leah Ridgway, Chase Ridgway, Hadley Dunham, Hayden Chilcoat and Dillon Amyx also survive. Larry was preceded in death by his parents, Marvin, and Fern along with a sister, Connie Chilcoat Grubb. Cremation has taken place.
William "Billy" Evans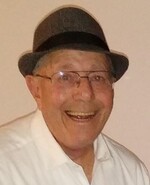 October 10, 1938 - June 24, 2022
Billy Joe "Bill" Evans, 83, of Grain Valley, MO passed away on Friday, June 24th, 2022. A memorial visitation will be held from 6-8pm on Thursday, June 30th at Speaks Suburban Chapel; 18020 E 39th St.; Independence, MO 64055. Bill was born on October 10, 1938, in Macon, MO to Clarence and Laveta (Smith) Evans. He attended Northeast High School in Kansas City and married his beloved Joyce Ann Bruce on June 13, 1959, married 62 years before her passing in September of 2020. Bill was a proud Sheet Metal union member, and also worked at Western Electric. He was also a leader in the Kansas City Woodworkers Guild for over 20 years. He participated in the Deer Creek Sportsman Club as an avid hunter and fisherman. In his free time, Bill could often be found crafting wooden treasures in his workshop, deer or quail hunting or fishing at Lake Jacomo. He cheered on his local Royals and Chiefs and loved the companionship of his dogs and then "grand dogs". Bill was also a devoted husband to Joyce. There was hardly a day that went by in her last two years that he did not spend by her side. Bill leaves behind his son, Chuck (wife Debbie) Evans and daughter, Sherri (husband, Mark) Duman; grandchildren, Katie Evans, Dylan (wife Abigail) Duman, and Dustin Duman. He is preceded in death by his parents; his beloved wife, Joyce; and a grandson, Tyler Evans. Contributions may be made in Bill's honor to KC Pet Project.
Charles E. Porter
November 13, 1943 — May 25, 2022
Mr. Charles E. Porter, 78, passed away peacefully on Wednesday, May 25th, at home following a long illness. He was born on November 13th, 1943 in Winding Gulf, WV, to the late Frank and Minnie Porter. He was involved in the sheet metal trade for forty years. He was very involved in the labor union and held the office of Business Manager for Sheet Metal Workers Local #2 before his retirement in 2002. He was preceded in death by his parents, Frank and Minnie Porter; six brothers and four sisters. He is survived by his wife of fifty-seven years, Mary Jo, and two daughters; Vickie Hiner of Climax Springs, MO; Kim & Doug Henderson of DeSoto, KS; three grandsons; Duncan Henderson of Lawrence, KS, Cody & Tyler Hiner of Liberty, MO, and one granddaughter, Kori Henderson of Overland Park, KS; two sisters, Reva Cooper of Zephyrhills, FL and Shirley Seville of Ashburn, VA. He also leaves numerous nieces, nephews, and cousins. Charles loved to fish and hunt but most of all to play poker. He had a group of his best buddies to play online poker for fun. He always had lots of play money in his account and often found it necessary to share his winnings with friends. He was a former member of the Odd Fellows and had lively card games with fellow members at their meetings. He was also a member of the local Moose Lodge. Services will be held June 3rd at Johnson County Memorial Chapel, 11200 Metcalf Avenue, Overland Park, KS. Visitation is from 6 to 7 p.m. with the Memorial Service to follow. (PLEASE wear a mask while in attendance per the families request) The Memorial Service will be livestreamed for those unable to attend and the link to the livestream is listed below. In lieu of flowers donations can be made to Working Families Fund, 1021 Pennsylvania Ave, Kansas City, MO 64106.
Brett L. Fuller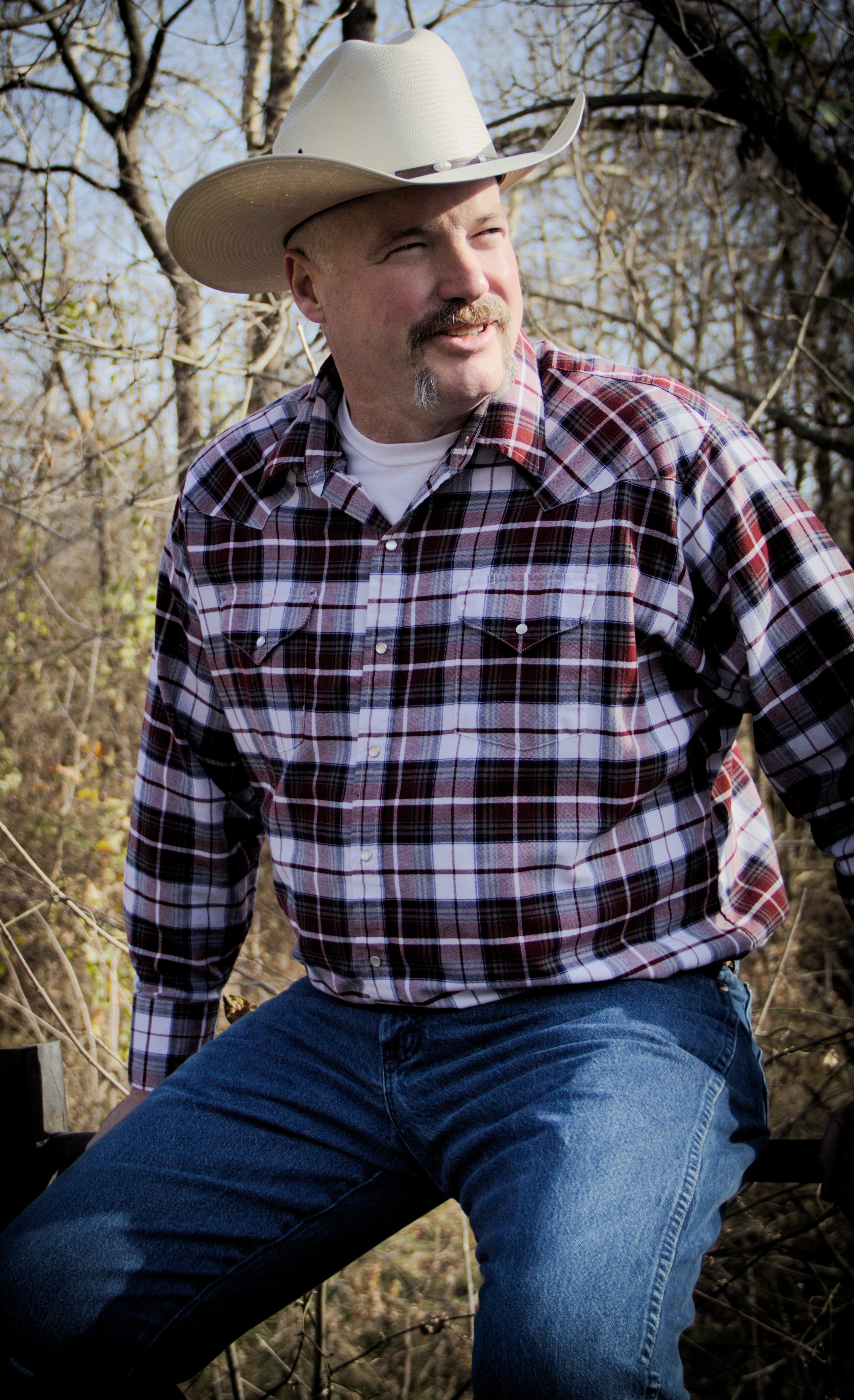 December 23, 1972 — January 22, 2022
Brett Lloyd Fuller, 49, of Kingsville, Missouri, was surrounded by loved ones when he passed January 22, 2022. Born December 23, 1972, Brett graduated from Grandview High and Lincoln Tech, earning his degree in automotive mechanics. He began his career at Cox Air in Belton, where he spent 26 years as a Sheet Metal Mechanic and member of Local 2 Sheet Metal Workers Union. He is survived by his beloved wife Julie, son Jacob and his wife, Rebekah. Daughter Brittany and her fiancé Shawn, cherished granddaughter Quin, parents Tommy and Jackalyn, siblings Brian and Brenna, and other family and friends.
Matthew A. Byrd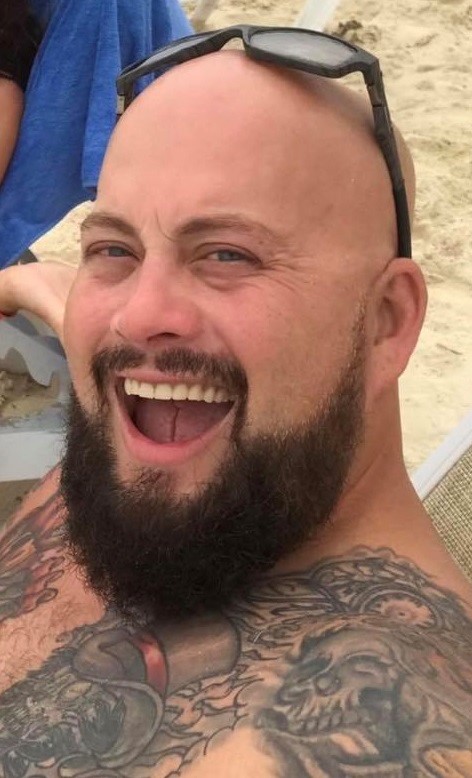 July 11, 1977 — April 10, 2022
Matthew A. Byrd, 44, passed away April 10, 2022, doing what he loved. Matthew was born July 11, 1977 in Kansas City, Missouri. He was a member of Sheet Metal Local #2 and a Master Journeyman HVAC. Matthew loved his children, grandchild (that he was so excited to meet), family and his dogs. He enjoyed music, the KC Royals, the KC Chiefs, boating and riding motorcycles (ever since he was little starting with a Kawasaki 50cc). Matthew loved his beard, tattoos, shoes and looking fly. He was selfless, strong, a free spirit, lived in the moment and would go with the flow. He was a handyman, was super creative and was a very hard worker. Matthew is survived by his sons: Ethan Byrd, Cpl. Aaron Byrd, Matthew Byrd, Jr. (AJ), Robbie Middaugh; his brand new grandbaby Evander Lee Allen Middaugh born April 12, 2022 at 1038AM; his parents Stanley and Karen Weir; his sister Ashley Patience; nephews Jacob Patience, Caleb Patience and Alexander Patience; niece Aubriana Patience; grandparents Melvin and Beulah Byrd; sister Nicole Zarrillo; the mother of three of his children, Jillian Honor; and his fiancée Lillianna Hertling. He also leaves behind his aunts, uncles, many cousins, family and friends.Visitation will be 1-3PM, Tuesday, April 19 at Park Lawn Funeral Home, 8251 Hillcrest Rd., Kansas City, Missouri. A Celebration of Life will follow at 3:30PM at the Sheet Metal Workers International Association Union Hall, 2902 Blue Ridge Blvd., Kansas City, Missouri 64129.
Eddie Duncan
Eddie Duncan January 28, 1951 - April 12, 2022 Blue Springs, Missouri -
Eddie Dewayne Duncan, 71, of Blue Springs, Missouri passed away at his home on Tuesday, April 12, 2022. His memorial service will be held at 12:00 p.m. Wednesday, April 20, 2022 at First United Methodist Church of Blue Springs, 301 SW Woods Chapel Road, Blue Springs, MO. 65015. The family will receive friends from 11:00 a.m. until the time of service at the Church.
Glenn Raymond