Local 2 Members: In Memoriam List
We are pleased to provide this Memorial Page in honor of all Sheet Metal Workers from Local 2 who have passed away since 1942, including the death benefit number of the member for the purpose of making benefit payments to the union.
---
Robert G. LeSage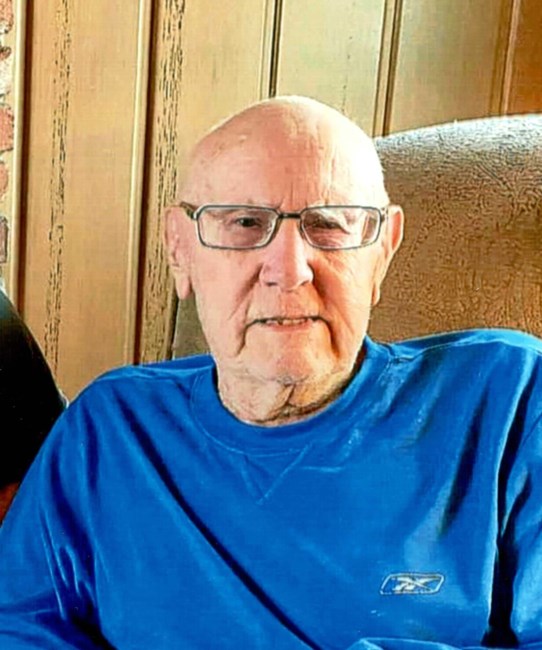 August 26, 1923 - February 20, 2023
Robert George LeSage, a longtime resident of the Red Bridge Area of Kansas City, Missouri, died Monday, February 20th at the Saint Lukes Neighborhood Hospital in Leawood, Kansas. He was preceded in death by his wife, Roberta, in 2017. Robert is survived by his two sons, Michael LeSage, DDS of Leawood, Kansas and Gene LeSage, MD (Jannette) of Johnson City, Tennessee, 5 grandchildren, Brian (Katie) and Patrick (Lindsey) LeSage of the Kansas City area and Jonathan (Stephanie), and Christopher (Casey) LeSage and Renee (Matthew) Crupi of the Dallas-Fort Worth area and 3 great-grandchildren. Born on August 26, 1923 in Butte, Montana, Robert was the son of Grover and Mildred (Clinton) LeSage. From 1942 to 1945, Robert served in the United States Army in the European Theater. On February 1, 1947, Robert married Roberta. Thereafter, Robert became a journeyman as a sheet metal worker, was employed by A. Zahner for 40 years and was a member of the Sheet Metal Union #2 for 73 years. Robert was an active fisherman, participant in bowling leagues and weekend golfer. Robert's greatest enjoyment was to spend time with his wife, Roberta, children and grandchildren.
Robert G. Franklin
November 5, 1947 - February 13, 2023
Mr. Robert Gary Franklin, departed this life February 13, 2023 at Providence Medical Center, Kansas City, Kansas. He was born the fourth of five children to Edward H. and Rosalie Gary Franklin on November 5, 1947 in Kansas City, Kansas. Mr. Franklin was preceded in death by his parents, his son Gary Anthony Franklin; Brother Leonard Franklin; Sister-in-laws Lola Franklin, Vivian Redmond, Mary Haynes-Blanks; Brother-in-laws W. Adolf Carter, Charles Carter, Donald Blanks, Earl Redmond; Nephews Thomas Franklin and Winston Redmond. Mr. Franklin was a lifelong resident of the Kansas City, Missouri area. He was a graduate of Manuel High School Kansas City, Missouri. He was a Vietnam Veteran. He was a Sheetmetal Journeyman and retired member of the International Association of Sheet Metal, Air, Rail, and Transportation Workers-Sheet Metal Workers Local Union No. 2. Mr. Franklin was an avid reader of Black history. An advocate of civil rights issues in the Kansas City metro area, fighting tirelessly for the equal treatment of minorities in the construction industry. He loved spending time with family. He was a sport enthusiast, who loved watching his grandchildren, great nephews and nieces participate in sports. Some of his fondest memories were traveling to the University of Arkansas to watch his grandson play baseball and later be drafted by the Chicago Cubs. He loved going to the City Market on Saturday mornings, nature walks with family, trying new foods and listening to music. Mr. Franklin grew up in the Bethel AME Church and later became a member of St. James United Methodist Church. Mr. Franklin leaves memories to be cherished by: his loving wife of 48 years Cora E. Franklin, son Larry B. Franklin (Janet); Grandchildren: Dominique, Danielle, Lawren, Lawrence, Christian and Alexander Franklin; Brothers: Edward, Michael(Marsha) and Ronnell(Bernice) Franklin; Sister-in-Law Elaine Franklin (Leonard); Nieces and Nephews: Jefferey, Jay and Jason Carter, Tracey Bradford, Tanya Brown(Darren), Tylin Rowles, Michael, Leonard Ray (Karen), Gary Kirk, Victor, Diamond (Micole) and Remy (Jovan) Franklin; Djuna Jones, Sharon Rogers, Glenda Blanks, Steve, Michael, David, Kim Redmond, Dwight, Charles, Stacy, April and Olivia Carter; Great Nephews and Nieces: Deion and Dazzon Jones, Ford and Alexis Sanders, Kolby, Kori, Brooklyn, Harlem, Isaiah and Giavanna Franklin, Victor and Victoria Kahn, Brysen Johnson, Ronnell, Edward and Leonard Spencer, Jamie Rogers, Jewel Allen, Jameshia, Janessa and Jessica Spencer, Dana Conley, Devon Thomas, Tyra Pearl and lifelong friends. Robert Gary Franklin will be missed beyond measure by all who knew and loved him.
Services for Mr. Robert Gary Franklin
St. James United Methodist Church 5540 Wayne Avenue
Kansas City, Missouri 64110
March 2, 2023
Visitation 10:00 a.m. Memorial 11:00 a.m. Repast 3:30pm
Missouri Veterans Cemetery at Higginsville Missouri
Internment 2:00 pm
James D. Foster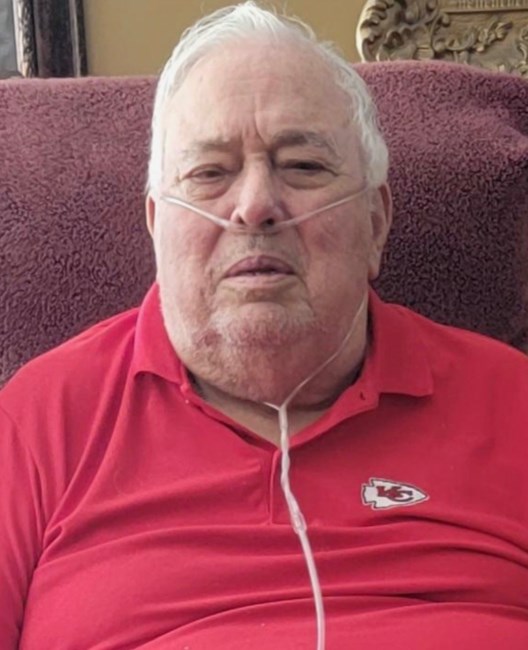 July 31, 1934 - February 12, 2023
James D. Foster of La Feria, Texas, passed away on February 12, 2023 with his wife and children at his bedside at Harlingen Medical Center. J.D. was born on July 31, 1934 at Trinity Lutheran Hospital in Kansas City, Missouri . He was raised by his mother, Cora M. Foster, and attended Central High School. During his teens and school, he worked at the model airplane shop at 31st and Prospect for (Pop) Harry Schrieber. He joined and served in the United States Navy from 1952 to 1955. On a trip to Oklahoma with his Navy buddies, he took a bet to ask out the beautiful blonde working at Dairy Queen, won the bet, and on November 22, 1952, he married that blonde, the love of his life, Laureta Ellen Thompson Foster. After his military service, J.D. made Kansas City his home and joined the Sheet Metal Workers Local Union No. 2 as an apprentice. When he became a journeyman, he began to teach at the sheet metal trade apprenticeship school. In 1962, he became a business agent and later was elected as business manager in 1966. From 1966 to 1994, J.D. was Business Manager of the Sheet Metal Workers Local Union No. 2 for the majority of his career. He was dedicated to making life better for the union membership and for years served on the apprenticeship committee, was Co-Chairman of the Health and Welfare Fund and served on various boards including NEMI, National Energy Management and the Warm Air Board of Kansas City. J.D. retired in 1994. After retirement, J.D. traveled with his wife throughout the country in their RV. They were winter Texans, and then ultimately made the decision to be permanent Texans in 1998 and moved to La Feria, Texas. Lifelong friends were made through big gatherings and functions and a huge part of his life was devoted to the Rio Grande Valley Shrine Club. Through the Shine Club, he held children's clinics to assist children get orthopedic medical care that they needed. He regularly transported children to Houston to the Shriners Children's Hospital until he was unable to make the trips. J.D. has four children and was very active in their lives at the little league ballfields and boy scout camp raising young sons as Eagle Scouts and was a warrior in the Tribe of Mic-o-say. His daughters were his pride and joy. He traveled the states in his camper and took his children everywhere and later bought a lake house for his family to enjoy boating, fishing, water-skiing and family cookouts. He enjoyed his growing family and loved his many grandchildren and great grandchildren. He was also active in the masonic lodge becoming a member in 1956. He is a Past Master of the Orient Lodge in Kansas City and Past Master of the Llano Grande Lodge #1173 in Weslaco. He is a charter member of Point Isabel Lodge #33. He placed membership in Tranquility Lodge No. 2000. He was also a member of the Ararat Shriners of Kansas City, the Al Amin Shrine of Corpus Christi and the Rio Grande Valley Shrine Club of La Feria. J.D. was a member of the Scottish Rite of Kansas City and the American Legion No. 439 of La Feria. J.D. is survived by his wife of 70 years, Laureta Ellen Foster; his son James W. Foster of Kansas City, MO; his son, Tim Foster (wife Lesa) of Lee's Summit, MO; his daughter Terri Ginavan (husband Tom) of Cypress, TX; his daughter Jana Azpell (husband Michael) of Kansas City, MO; 15 grandchildren and 16 great grandchildren. A private service was held with immediate family upon his death. A time for service and celebration of life have not yet been determined. The family requests that any donations in his honor be made to the Shiner's Hospital for Children, 815 Market Street, Galveston, Texas 77550.
Please join us for James D. Foster's Celebration of Life at the Sheet Metal Workers SMART Local 2 union hall located at 2902 Blue Ridge Boulevard, Kansas City, Missouri on April 15, 2023 at 2:00 p.m. Please gather with the family to honor J.D. and share favorite and lasting memories. The celebration will include honors from the military and the Boy Scouts of America, Tribe of Mic-O-Say.
William L. Heitman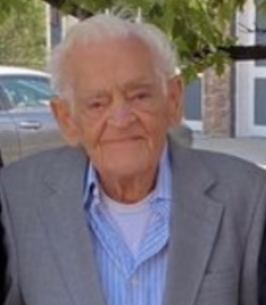 October 4, 1935 - December 22, 2022
William Lester Heitman, 87, of Independence, MO passed away on Thursday, December 22, 2022. A service will be held on Friday, December 30th at 2pm at Carson-Speaks Chapel, 1501 W Lexington Ave., Independence, MO 64052. Interment with full military honors will follow at Oak Ridge Memory Gardens. Lester was born on October 4, 1935, in Portageville, MO to John and Eva (Rickman) Heitman. In 1954, he entered the US Navy as a seaman where he proudly served for 4 years on the U.S.S. Norris. Lester was a member of Sheetmetal Workers Local #2 for over 40 years. He enjoyed involvement in Boy Scouts, traveling in the RV, and participation in a local Metal Detector club with Shirley. He will be greatly missed. Lester is preceded in death by his parents; his beloved wife, Shirley; and his daughter, Rhonda. He is survived by his children, Rick (Christy), Evon, Michelle, and Dwayne (Krysti); 12 grandchildren; 16 great-grandchildren; 1 great, great grandchild; 3 siblings, as well as his beloved dogs, Missy and Gigi. In lieu of flowers, donations may be made to Shep's Place Senior Dog Sanctuary.
Kenneth W. Couch
October 16, 1960 - December 11, 2022
Kenneth Wayne Couch, Sr. age 62, of Edwardsville, Kansas went home to be with the Lord on Sunday, December 11th, 2022. His visitation is from 6 to 7pm followed by a celebration of Ken's life at 7pm, both Thursday, Dec. 15th at the Alden-Harrington Funeral Home. Ken was born on October 16, 1960 in Nebraska City, NE and is the youngest of two children born to David & Diana Couch. Most of his childhood years were spent in Bonner Springs, KS where he attended the Edwardsville Bonner Springs School District. Ken was a devoted husband, father, and grandfather. He was faithful to the Lord Jesus Christ and held several leadership roles at Mission Creek Southern Baptist and Elm Grove Baptist Church. Ken was a retired 40 year member of the Sheet Metal Workers Union, Local #2. He also served as the Parks and Recreation Director for the City of Edwardsville, KS where he was instrumental in the construction of the soccer fields and walking trail at the Edwardsville City Park. Ken also coached for the Omega Alliance Soccer Club and the Basehor-Linwood High School Soccer Team. Ken enjoyed coaching his children's many sports teams with the ultimate goal of helping them achieve collegiate opportunities. Ken touched other children's lives through sports participation, always focusing on team and individual empowerment. He also enjoyed family vacations in his RV and hunting with his friends and family. Ken was preceded in death by his parents David and Diana Couch. Survivors include his wife of 42 years, Dana Couch of the home, four children Sarah Armstrong and husband Clint of Stockton, KS, Shanna Kotschwar and husband Brandon of Kansas City, Mo, Amanda Couch and Joseph Dodson of Bonner Springs, KS, and Ken Couch, Jr. of the home, seven grandchildren Kylie, Jessie, Faith, Ava, Coralie, Xavier and CeCe, his sister Debi Baker and husband Jim of Kansas City, KS as well as many more extended family and friends.
Donald E. Hackett
October 7, 1943 - November 11, 2022
Brookfield, Missouri - A good man left this earth. Much loved by many. Always ready to work, help, laugh, play, forgive. Always saw the best in others. A friend you could count on. He will be sorely missed and not forgotten. Preceded in death by parents Ira D and Mildred, sister, Janet McLaughlin, brother Ira Francis and much loved Aunt Pearl and Harold Olinger. Survived by wife Suzan (Hennessey), son Eric and wife Liz, daughter Deena and husband Ray Marcum, sons Troy Hackett and JD and wife Tracy. Four grandkids, three great grands. Eric and Deena's mom, Don's first wife and friends, Linda (McMullin) Smith and her husband Jerry. His sister Micki and husband Joe, and loads of other loved ones. Don worked in KC as a metal fabricator changing KC's skyline. The metal art atop Bartle Hall's pylons, facelift of the old AT&T bldg, the spiral roof in Independence, and so much more. Until we meet again!
Delbert E. Wirth
October 5, 1960 - November 3, 2022
Delbert E. Wirth, 62, formally of Lee's Summit Missouri, passed on to his heavenly home in the early hours of November 3, 2022. He was preceded in death by his parents, Henry and Rose Wirth. Delbert graduated from Lee's Summit High School in 1979 and a year later entered Sheet Metal Workers Local 2. In 1981 he married his wife of 42 years, Deborah, and had 2 children, Stephen of Belton and Hannah of Raytown. Later another "son of the heart" was added to the family. Delbert leaves 4 grandchildren. Delbert was a long-term attender of Blue Ridge Bible Church, now known as Word of Grace Fellowship, serving in a variety of ways to keep the building in good condition and mechanically sound. Spending extended time after his retirement in 2019 to aid in the remodeling of the building. A celebration of life will be held at Word of Grace Fellowship, 11950 E. State Route 350, Raytown Missouri, on Saturday, November 19,2022. Visitation at 10:00am, with the service to follow at 11:00am. Remembrances can be sent to hannah.maryanne@gmail.com. The family would like to gather them for a book for the grandchildren.
Douglas S. Bradshaw
January 12, 1957 - September 22, 2022
Douglas Scott Bradshaw, 65, of Parkville, MO passed away peacefully at home on Thursday, September 22, 2022. At the time of his passing, Mr. Bradshaw was at home under hospice care. He was born January 12, 1957 in Kansas City, MO to Thomas Gerald and Ruby I. (Campbell) Bradshaw. Doug graduated from Winnetonka High School in Kansas City, MO and spent his entire working career in the sheet metal business. He started out as an apprentice and worked his way up to project manager at his retirement. Doug was proud of his Union affiliation and was a 30 plus year member of the Sheet Metal Workers Union Local #2 in Kansas City. In his spare time, he enjoyed spending time with family and friends, music, the outdoors, watching sports, and Formula One racing. He married Belinda Sue Rutledge on October 2, 1976 in Kansas City. In addition to Belinda, survivors include his mother, Ruby Bradshaw of Higginsville, MO; two children, Aaron Scott Bradshaw of Los Angeles, CA and Andrea Michelle Bradshaw of Parkville, MO; two brothers, Bradley Dean Bradshaw of Higginsville, MO and Christopher Mark Bradshaw and wife, Vivian of Blue Springs, MO; and a sister, Sheryle Dick and husband, Earnest of Smithville, MO. Graveside Services and Urn Placement will take place 1:00 p.m. Friday, September 30, 2022, at the Odessa Cemetery, Odessa, MO. The Meyers Northland Chapel in Parkville, MO has been entrusted with the final arrangements. Memories of Doug and condolences may be shared at meyersfuneralchapel.com.
Jerry F. Bigham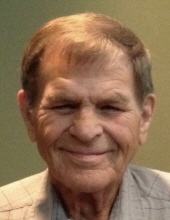 July 17, 1939 - September 9, 2022
Jerry F Bigham, 83, Topeka, KS, passed away Friday, September 9, 2022, at the University of Kansas Health System St. Francis Campus. He was born July 17, 1939 in Brownsville, TX, the son of Howard and Iona (Brown) Bigham. He graduated from Silver Lake High School in 1957. After graduation he served in the Navy then the Air Force. He worked as a Master Mechanic at McElroys for 30 plus years before retiring in 1999. He was married to Diana Sue Taylor on October 12, 1963 at the Highland Park Presbyterian Church. She preceded him in death in 2015. Also preceded in death by his parents and siblings. Other survivors include, his sons Richard H. (Rick) Bigham, Michael B. (Mick) Bigham (Shelly), and daughter Julie D Olson (Derron). 7 Grandchildren and 7 great-grandchildren and many others he considered his own. A celebration of life will be held at Meriden Cemetery at a later date.
Jose "Tido" Gallo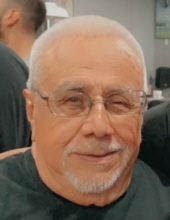 January 13, 1943 - June 2, 2022
Jose Garcia " Tido" Gallo,79, passed away Thursday, June 2nd, 2022 at Kansas University Medical Center surrounded by his children. Visitation will be held from 5:00 pm to 8:00 pm CST at Larkin & Garcia Funeral Care. Mass will be held in his honor on Saturday June 11th, 2022 at 10:00 am CST, located at Holy Name of Jesus Parish in Kansas City, Ks. Burial to follow at Mt. Calvary Catholic Cemetery located in Kansas City, Ks. Jose was born January 13th, 1943 in Kansas City, Ks to Jose and Frances Gallo. He attended Argentine High School where he graduated. While in high school, Jose was in a singing group called "The ReKnowns". Jose loved singing to his friends and family. On October 2nd, 1965 he was united in marriage to his one true love Rita (Hernandez) Gallo. Together they loved listening to "Oldies" & dancing at any chance available. They loved west coast swing dancing and were known for having won numerous trophies with their showstopping dance moves. Jose worked for the Sheet Metal Workers Local Union No.2, from where he retired after 25 years of loyal service. Outside of work and into his retirement years Jose enjoyed hanging with " Crew"; whether it was catching an early morning breakfast, drinking a few cold one's while watching the Chiefs, Royals or KU Basketball. You may have even caught Jose down at Eagles Nest Post 213 sitting around listening to Tejano & Oldies or just have a few laughs and a chat with the guys. Jose was a loving husband, father, grandfather and a best friend to many. Jose was preceded in death by his parents Jose and Frances Gallo, wife Rita ( Hernandez) Gallo, granddaughter Kierra Sayles, brother in law Ronald C. Mullins, Nephew Rodney Mullins and son in law Sergio Gonzales. Jose is survived by his five children: son Joseph Gallo and daughters: Frances Gallo, Lisa Gallo- Gonzalez, Jacqueline Gallo, Nichole Gallo. Jose was also survived by sister Rosalie Mullins, Nephew Ronald F. Mullins and his cousins ( who were more like brothers) Frank Garcia & Bobby Garcia as well as fourteen grandchildren and twenty-one great grand children and extended family. He will truly be missed by all that knew and loved him. To send flowers to the family or plant a tree in memory of Jose, please visit our floral store.
Cris Fonville
November 25, 1954 - August 9, 2022
August 9th, 2022 became the day that Cris Vernon Fonville (a Godly, family man), went to be with his Lord and Savior Jesus Christ. Cris was born November 25th, 1954 to Earnest and Carole Fonville. He grew up in the Northeast Kansas City, MO area where he attended James Elementary, NE Junior High, and graduated in 1974 from Northeast Senior High, where he played many sports. Church at Bethany Baptist in KCMO was an important part of Cris' life with many good Christian friends. During those years, he was actively involved in Boy Scouts, where he earned his Eagle Scout and attended H. Roe Bartle Camp in Osceola, MO. Cris surrounded himself by God's work through his first job at the Fellowship of Christian Athletes. After High School, he headed on to College life at Southwest Baptist College (now SBU) in Bolivar, MO. This is where Cris met his best friend, Nancy Meister. Their friendship grew to be one of a special love. With that love a marriage joined them as one in Christ February 10th, 1979 which brought about 43+ years of a beautiful journey. Three awesome children joined their loving family: Keith, Brian, and Angela. Cris provided for his family as a Sheet Metal Worker with Local #2 KCMO since 1979. Cris became involved in his kids' activities from sports, to scouting, to church. He raised them in a loving home by making sure they were given the love of Christian friends. Cris became a deacon at Ruskin Hts. Baptist Church in Kansas City, MO as well as serving on committees. From Bethany; to Ruskin; to Antioch in Harrisonville, MO; to First Baptist in Bolivar, MO; to Ridgewood Baptist (English/German) in WI; to Grace Point in KCMO; to Hyde Park Baptist in Austin, TX; to First Baptist in Marble Falls, TX; plus more. Cris had to take an early retirement due to illness in 2006, but still made sure his family was first surrounded by God and Christian friends. Grandkids were a very important part of his life. Two of his grandkids, David Cristopher and Aubrey Jacob (A.J.) lived with him since their birth. Those memories with them were very precious times. If you were friends on his Facebook, you know that the Kansas City Chiefs and the Kansas City Royals were his Sports Teams. With that being said, RED, was his color. When the pandemic hit, livestream service became the norm through Hyde Park Baptist in Austin, TX. Cris called HPBC his home, because it is filled with totally awesome Christian people, including a Bible Believing preacher, Dr. Kie Bowman. Illness was a struggle for Cris, but his family stood by him giving their whole heart and soul through their eternal love. He was a fighter to the very end. Cris Vernon Fonville is survived by his wife: his love, Nancy Meister Fonville; three children, Keith (Amber) Drexel, MO; Brian Fonville Leavenworth, KS; and Angela Fonville Joplin, MO; six grandkids, Michael (Jennifer), Chance, Logan, Harley, David Cristopher, and Aubrey Jacob (A.J.); two great grandkids, Haven and Timothy Wayne; father, Earnest Fonville of Warsaw; sister, Beverly Thomas Huntsville, AL (1 nephew 1 niece); brother, Danny Fonville (Cheryl) Kansas City, MO (2 Nieces 2 nephews); half-sister, Lynlee Dotson (Jason) Warsaw, MO (2 Nieces); brother-in-law: Ernal Meister Carthage, MO (1 niece 1 nephew). There are many other great nieces and nephews and cousins, including one special cousin he considered like an uncle, David Fonville (family) England. Cris was preceded in death by his mother, Carole Fonville; brother-in-law, Jack Thomas; mother-in-law, Janice Fonville; ex daughter-in-law, Jessica Neal. His family will receive family and friends from 11:00 a.m. – 12:00 p.m. Thursday, August 18, 2022 at Meyers Funeral Chapel, 1600 W. Main St. Blue Springs, MO. Burial will immediately follow at the Blue Springs Cemetery in Blue Springs, MO. Memories of Cris and words of comfort for his family may be shared at meyersfuneralchapel.com
Gail Ratliff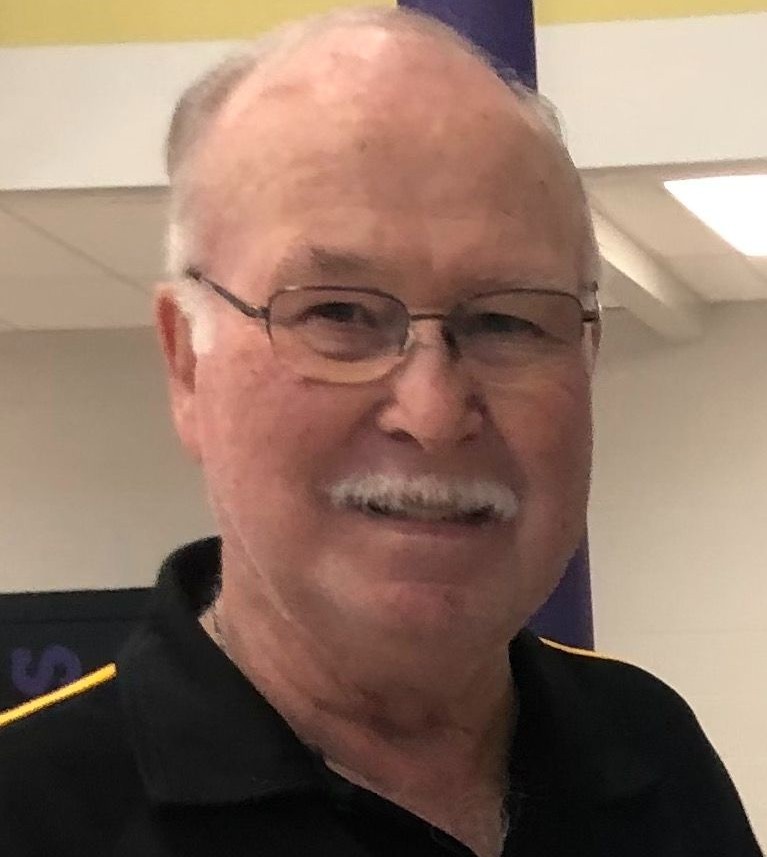 May 23, 1942 - July 6, 2022
Gail Reed Ratliff, 80, of Greenwood, Missouri, was born, May 23, 1942, in Brimson, Missouri, the son of Lester Ralph and Glayds Eileen (Gibson) Ratliff. He departed this life, Wednesday, July 6, 2022, at St. Luke's East Hospital in Lee's Summit, Missouri surrounded with love and family. Gail was a 1960 Trenton High School graduate. After completing an apprenticeship, he became a journeyman with the Sheet Metal Worker's Union Local #2 in Kansas City, Missouri. On February 1, 1964, he was united in marriage to Tana Lee Ogle in Spickard, Missouri. Gail was employed as a Union Local #2 Sheet Metal Worker. He and Tana also owned and operated Greenwood Heating & Cooling Company until his retirement in 2002. He was a member of the Melbourne Baptist Church in Gilman City. He raised and trained Quarter Horses and was a member of the American Quarter Horse Association. He liked hunting deer, quail, and turkey. He loved spending time with his kids and grandchildren and thoroughly enjoyed going to all their various extracurricular activities. He was the family jokester and was a kid at heart. Gail was preceded in death by his parents and one sister, Bonnie Besch. He is survived by his wife Tana of Greenwood; three children, Shawna (and Jim) Peacock, Brent (and Linda) Ratliff of Greenwood, and Lesley (and Matt) Noland of Pleasant Hill; five grandchildren, Will Peacock, Natalie Peacock, Brooks Ratliff, Reed Noland and Piper Noland; four step grandchildren, Amanda, Aaron (and Melissa), Amber, and Alex; three step-great grandchildren, Lane, Lennon, and Holden; one sister, Donna Orndorff of Bethany, Missouri; other relatives and friends. Visitation will be held 6:00 to 8:00 p.m. Friday, July 15, 2022, at the funeral home. Graveside funeral services will be held 11:00 a.m. Saturday, July 16, 2022, at the Edinburg Cemetery in Trenton, Missouri. Casket bearers are Brooks Ratliff, Will Peacock, Reed Noland, Adrian Cox, Dustin Cox, and Jeff Goin. Memorial contributions are suggested to St. Jude's Children's Hospital and may be sent in care of the funeral home. Online condolences may be sent to the family at www.StanleyEdenburn.com Arrangements: Stanley-Edenburn Funeral Home, 203 N. Armstrong St., Pleasant Hill, Missouri 64080 (816) 540-5550.
Larry Chilcoat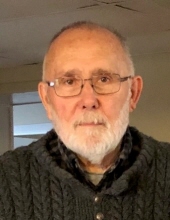 July 25, 1941 - June 28, 2022
Larry Alan Chilcoat, 80, of Topeka, KS passed away Tuesday, June 28, 2022, in the comfort of his own home with his wife of 60 years by his side. He was born July 25, 1941, in Marysville, KS the son of Marvin and Fern (Rucker) Chilcoat. Larry was a 1959 graduate of Seaman high School and then attend Ottawa University on a basketball scholarship where he still holds the single game rebound record of twenty-two. After college he played basketball for several years in the Missouri Valley AAU League for Stevenson Roofers. By trade he was a sheet metal worker and a proud member of the Sheet Metal Workers Local Union #2 for over 60 years. In his spare time Larry enjoyed following the KU Jayhawks, along with hunting and fishing. He married Paula Collins on April 7, 1962. They eloped and kept their marriage a secret for three months. They recently celebrated their 60th anniversary. Survivors include his wife, Paula, of the home. A daughter, Kerri Chilcoat, and her children, Daniel (Paige) Shumate, Jessica (Stan) Banas, Rebekah (Taylor) Swears, Ariel (Braiden) Dunham, two sons, Dennis Chilcoat, Brian (Kelley) Chilcoat, and their children, Jared (Alyssa) Chilcoat, Maggie Chilcoat and Sean Chilcoat along with another daughter, Nikki (Eric) Donaldson and their children, Emily (Bret) Folks, Brooke Donaldson, and Jordan Donaldson. Seven great-grandchildren, Issac Banas, Lorelei Banas, Leah Ridgway, Chase Ridgway, Hadley Dunham, Hayden Chilcoat and Dillon Amyx also survive. Larry was preceded in death by his parents, Marvin, and Fern along with a sister, Connie Chilcoat Grubb. Cremation has taken place.
William "Billy" Evans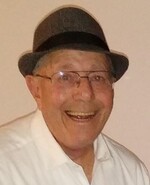 October 10, 1938 - June 24, 2022
Billy Joe "Bill" Evans, 83, of Grain Valley, MO passed away on Friday, June 24th, 2022. A memorial visitation will be held from 6-8pm on Thursday, June 30th at Speaks Suburban Chapel; 18020 E 39th St.; Independence, MO 64055. Bill was born on October 10, 1938, in Macon, MO to Clarence and Laveta (Smith) Evans. He attended Northeast High School in Kansas City and married his beloved Joyce Ann Bruce on June 13, 1959, married 62 years before her passing in September of 2020. Bill was a proud Sheet Metal union member, and also worked at Western Electric. He was also a leader in the Kansas City Woodworkers Guild for over 20 years. He participated in the Deer Creek Sportsman Club as an avid hunter and fisherman. In his free time, Bill could often be found crafting wooden treasures in his workshop, deer or quail hunting or fishing at Lake Jacomo. He cheered on his local Royals and Chiefs and loved the companionship of his dogs and then "grand dogs". Bill was also a devoted husband to Joyce. There was hardly a day that went by in her last two years that he did not spend by her side. Bill leaves behind his son, Chuck (wife Debbie) Evans and daughter, Sherri (husband, Mark) Duman; grandchildren, Katie Evans, Dylan (wife Abigail) Duman, and Dustin Duman. He is preceded in death by his parents; his beloved wife, Joyce; and a grandson, Tyler Evans. Contributions may be made in Bill's honor to KC Pet Project.
Marvin E. Conway
April 20, 1940 - May 31, 2022
Marvin ( "Ed") Edward Conway, 82, of Raytown, Missouri passed away Tuesday morning, May 31, 2022 at his home. He was born April 20, 1940 at Little Blue Hospital in Little Blue, MO to Orval B. Conway, Sr. and Laura (Van Gundy) Conway. He married Peggy Burriss Conway in Raytown, Missouri on June 2, 1967. They were just a couple days shy of being able to celebrate their 55th wedding anniversary together. Ed was a veteran of the United States Army. After leaving the military he made a living to support his family in the Heating and Cooling Trade. He was a jack of all trades and could usually fix whatever needed fixing, and sometimes the "fix" included duct tape! He served as a Deacon and Sunday School Secretary for many years at Spring Valley Baptist Church. He also served for many years as a Boy Scout Leader and even as a Scout Master for the Raytown Boy Scout Troop 285. He generously used his pool to assist other scout troops to earn their swimming and life-saving merit badges as well as his own troop. His involvement and shenanigans with Troop 285 earned him the fond slogan "There's a right way, there's a wrong way, and there's a Conway!". In addition to his wife Peggy, Ed is survived by their 7 children, David Conway, and his wife Brenda of Clinton, MO; Lisa Smith of Raytown, MO; Kristi Whitener and her husband Jerry of New Paris, IN; Mark Conway and his wife Amy of Pleasant Hill, MO; Shelley Ratcliff and her husband, Daniel of Independence, MO; Michael Conway of Raytown, MO; and Kim Biondo and her husband Joe of Kansas City, MO; plus 28 grandchildren (plus their spouses), 23 great grandchildren and more on the way! Some of his children and grandchildren claim they are his favorite, which led Ed to often comically reply with the name of a made-up child in response to which one really was his favorite! He was preceded in death by his parents and his six siblings (all older than him), along with all their spouses; Peggy's parents; Peggy's 2 brothers; many nephews and a niece; as well as other extended family members and loved ones. Due to a limitation of space, Ed's Honor Ceremony for his burial at the Higginsville Veteran's Cemetery will be private and for immediate family only. The public is invited to a Celebration of Life on June 10th from 2-4pm at Hickory Grove Baptist Church in Pleasant Hill MO (20000 Hickory Grove Road, Pleasant Hill, MO 64080) The family would like to express their appreciation to Good Shepherd Hospice and all the wonderful care they provided to Ed over the past 8 months he was under their care. The specialized care given and the kindness shown to Ed and the family by Sandy, Tracy and all the others during this difficult time will always be remembered and treasured. In Lieu of flowers, the family suggests memorial contributions to World Missionary Press in New Paris, Indiana (which produces New Testaments in different languages and scripture booklets in 340 different languages around the world) or The World Vision Goat Ministry at Spring Valley Baptist Church in Raytown, Missouri (which provides for needy families and helps combat slave trade around the world).
Charles E. Porter
November 13, 1943 — May 25, 2022
Mr. Charles E. Porter, 78, passed away peacefully on Wednesday, May 25th, at home following a long illness. He was born on November 13th, 1943 in Winding Gulf, WV, to the late Frank and Minnie Porter. He was involved in the sheet metal trade for forty years. He was very involved in the labor union and held the office of Business Manager for Sheet Metal Workers Local #2 before his retirement in 2002. He was preceded in death by his parents, Frank and Minnie Porter; six brothers and four sisters. He is survived by his wife of fifty-seven years, Mary Jo, and two daughters; Vickie Hiner of Climax Springs, MO; Kim & Doug Henderson of DeSoto, KS; three grandsons; Duncan Henderson of Lawrence, KS, Cody & Tyler Hiner of Liberty, MO, and one granddaughter, Kori Henderson of Overland Park, KS; two sisters, Reva Cooper of Zephyrhills, FL and Shirley Seville of Ashburn, VA. He also leaves numerous nieces, nephews, and cousins. Charles loved to fish and hunt but most of all to play poker. He had a group of his best buddies to play online poker for fun. He always had lots of play money in his account and often found it necessary to share his winnings with friends. He was a former member of the Odd Fellows and had lively card games with fellow members at their meetings. He was also a member of the local Moose Lodge. Services will be held June 3rd at Johnson County Memorial Chapel, 11200 Metcalf Avenue, Overland Park, KS. Visitation is from 6 to 7 p.m. with the Memorial Service to follow. (PLEASE wear a mask while in attendance per the families request) The Memorial Service will be livestreamed for those unable to attend and the link to the livestream is listed below. In lieu of flowers donations can be made to Working Families Fund, 1021 Pennsylvania Ave, Kansas City, MO 64106.
Brett L. Fuller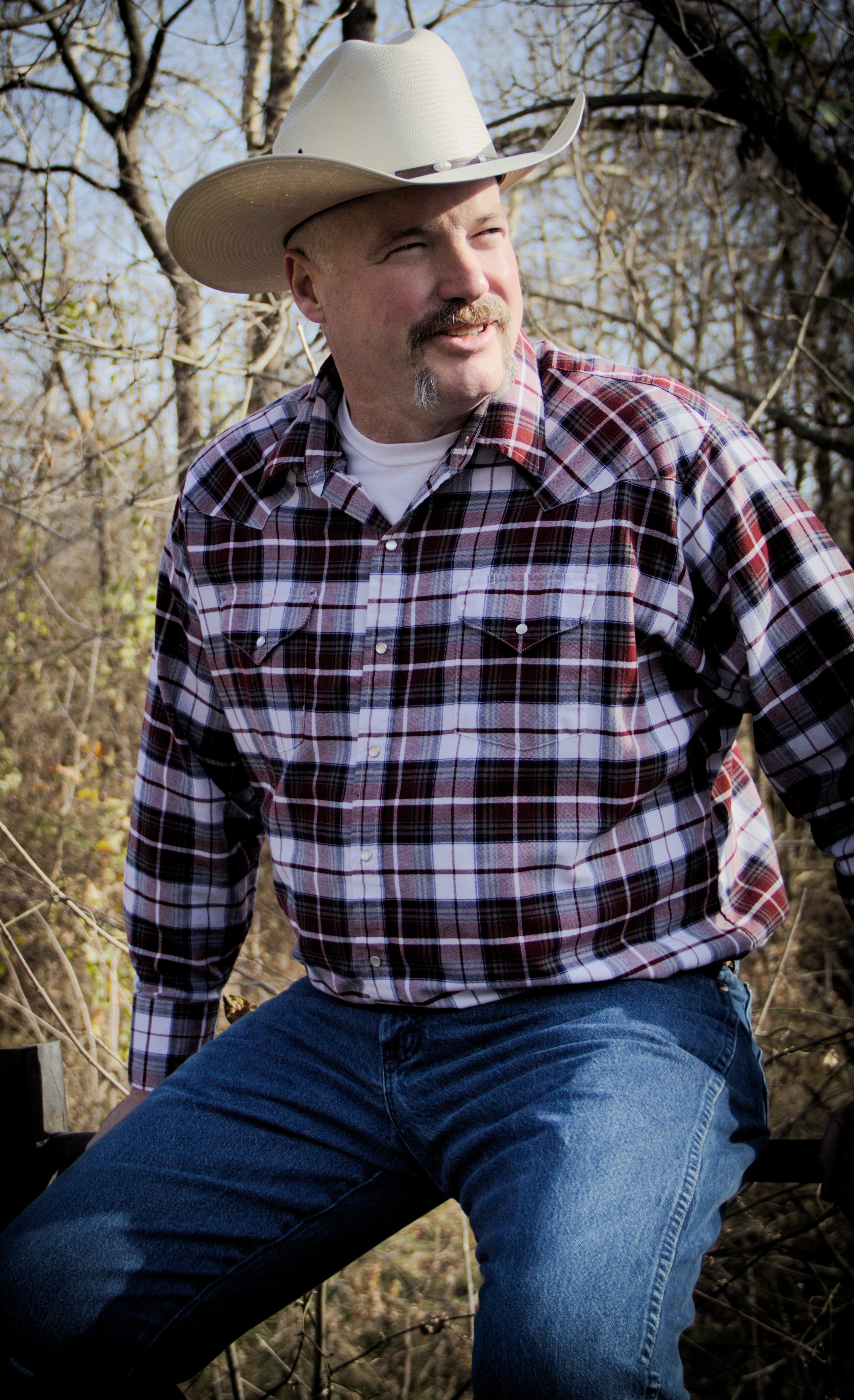 December 23, 1972 — January 22, 2022
Brett Lloyd Fuller, 49, of Kingsville, Missouri, was surrounded by loved ones when he passed January 22, 2022. Born December 23, 1972, Brett graduated from Grandview High and Lincoln Tech, earning his degree in automotive mechanics. He began his career at Cox Air in Belton, where he spent 26 years as a Sheet Metal Mechanic and member of Local 2 Sheet Metal Workers Union. He is survived by his beloved wife Julie, son Jacob and his wife, Rebekah. Daughter Brittany and her fiancé Shawn, cherished granddaughter Quin, parents Tommy and Jackalyn, siblings Brian and Brenna, and other family and friends.
Matthew A. Byrd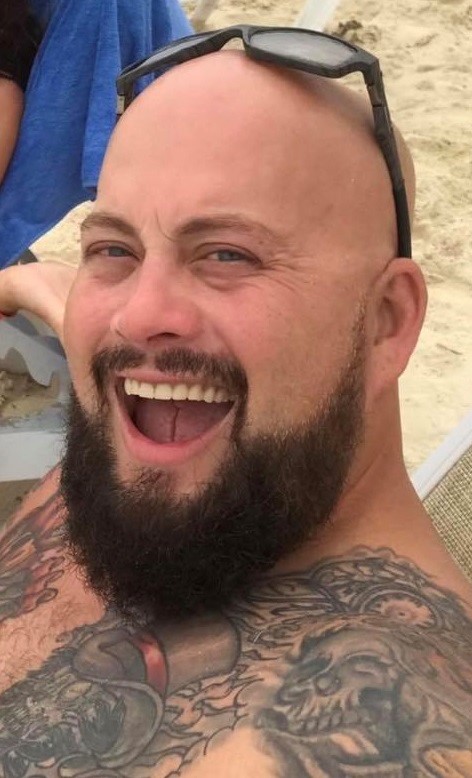 July 11, 1977 — April 10, 2022
Matthew A. Byrd, 44, passed away April 10, 2022, doing what he loved. Matthew was born July 11, 1977 in Kansas City, Missouri. He was a member of Sheet Metal Local #2 and a Master Journeyman HVAC. Matthew loved his children, grandchild (that he was so excited to meet), family and his dogs. He enjoyed music, the KC Royals, the KC Chiefs, boating and riding motorcycles (ever since he was little starting with a Kawasaki 50cc). Matthew loved his beard, tattoos, shoes and looking fly. He was selfless, strong, a free spirit, lived in the moment and would go with the flow. He was a handyman, was super creative and was a very hard worker. Matthew is survived by his sons: Ethan Byrd, Cpl. Aaron Byrd, Matthew Byrd, Jr. (AJ), Robbie Middaugh; his brand new grandbaby Evander Lee Allen Middaugh born April 12, 2022 at 1038AM; his parents Stanley and Karen Weir; his sister Ashley Patience; nephews Jacob Patience, Caleb Patience and Alexander Patience; niece Aubriana Patience; grandparents Melvin and Beulah Byrd; sister Nicole Zarrillo; the mother of three of his children, Jillian Honor; and his fiancée Lillianna Hertling. He also leaves behind his aunts, uncles, many cousins, family and friends.Visitation will be 1-3PM, Tuesday, April 19 at Park Lawn Funeral Home, 8251 Hillcrest Rd., Kansas City, Missouri. A Celebration of Life will follow at 3:30PM at the Sheet Metal Workers International Association Union Hall, 2902 Blue Ridge Blvd., Kansas City, Missouri 64129.
Eddie Duncan
Eddie Duncan January 28, 1951 - April 12, 2022 Blue Springs, Missouri -
Eddie Dewayne Duncan, 71, of Blue Springs, Missouri passed away at his home on Tuesday, April 12, 2022. His memorial service will be held at 12:00 p.m. Wednesday, April 20, 2022 at First United Methodist Church of Blue Springs, 301 SW Woods Chapel Road, Blue Springs, MO. 65015. The family will receive friends from 11:00 a.m. until the time of service at the Church.
Glenn Raymond